Hannah Silva – Talk in a bit
"The vocal acrobatics of musician and writer Hannah Silva test the physical limits of language"

– The Wire –
"She uses techniques like cut-up and collage, sound poetry and physical theatre to create something that's unique but nods to older forms like shamanism, pre-religious ceremonies, Dadaism, and the kind of games that children play with language"

– Ian McMillan, The Verb, BBC Radio 3 –
"I'm really quite blown away by what I'm hearing of this woman's work…"

– Verity Sharp, Late Junction BBC 3 –
HK001
Release: 09/05/2018
LP/CD/DD
In the top 50 albums of 2018 at number 24, The Wire – Adventures in modern music.
https://www.thewire.co.uk/audio/tracks/listen-to-the-wire-top-50-releases-2018
Listen and order here:


Talk in a bit is the debut record by Hannah Silva, an award-winning British poet and playwright known for her innovative and virtuosic vocal performances.
In 2016, the Swiss producer Alan Alpenfelt saw Silva perform at the Edinburgh Book Festival, and, inspired by her rhythmical energy and vocal skills, invited her to be the flagship artist on his new label, 'Human Kind Records'.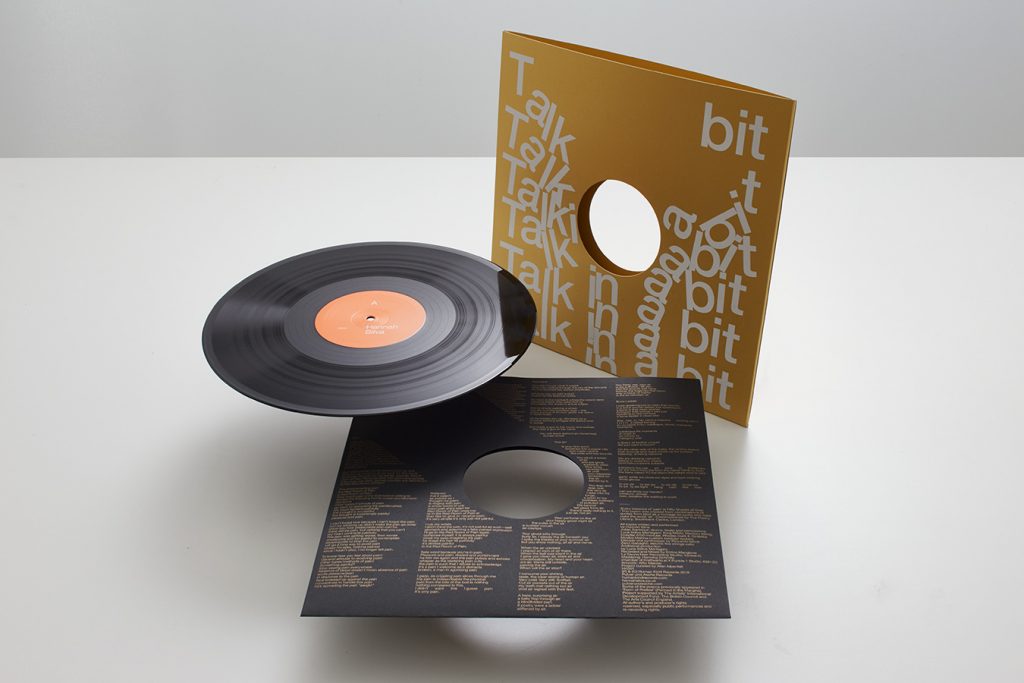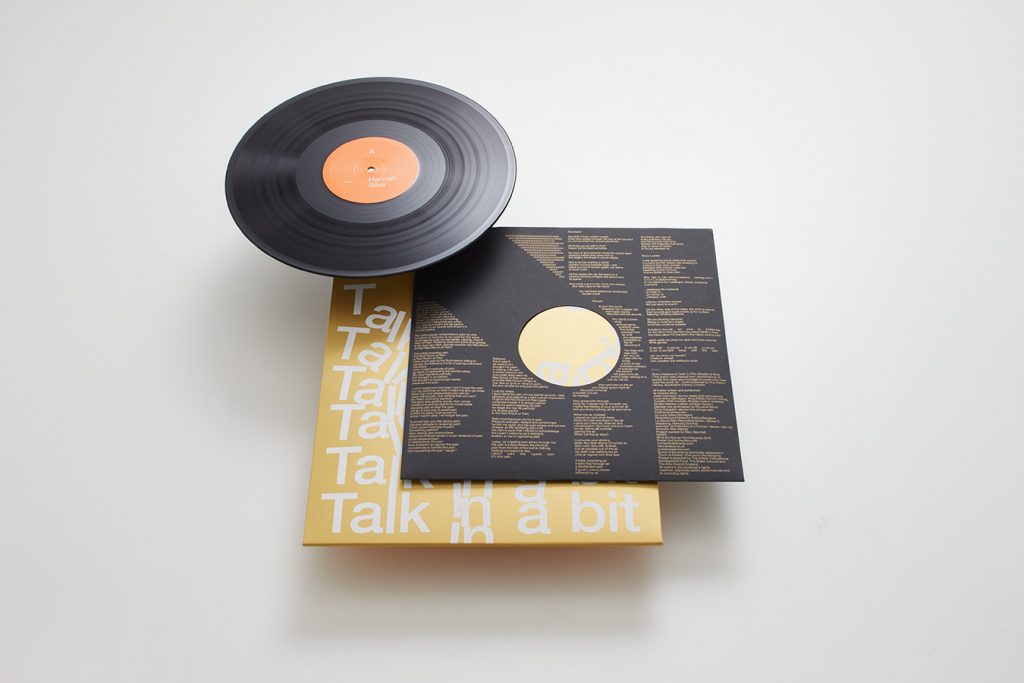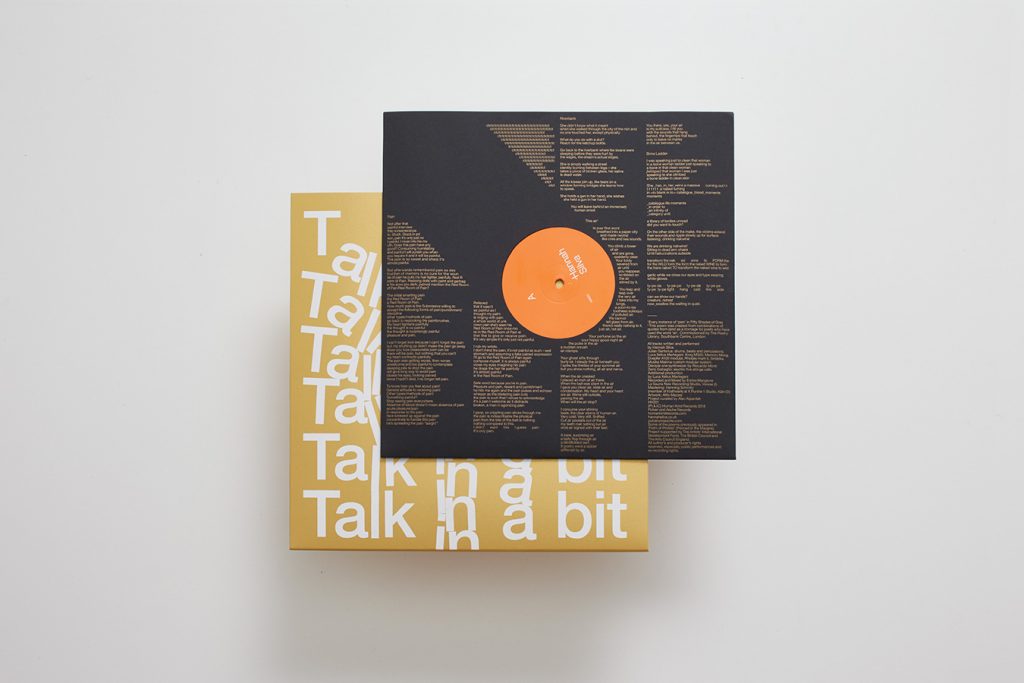 "Talk in a bit" was recorded during a week of free improvisation in the beautiful La Sauna Recording Studio at Lake Varese in Italy, in April 2017. Alpenfelt introduced Silva to the acrobatic drummery of Swiss percussionist Julian Sartorius and added the electroacoustic virtuosity of the Italian composer Luca Martegani and the noise distortions of the Swiss cellist Zeno Gabaglio.
The aim was to create a work that could respect and enhance Hannah's poetry but at the same time create a raw chemistry of sounds by listening, conversing musically and pushing each other to respond and react.
The result is a raw and powerful album, where drums, vocals, electronics and cello are treated as liberated objects smashing and weaving into each other with tremendous yet elegant force, transforming the semantic tapestries of Silva's poetry. A truly original sound, experimental yet accessible: a marriage of music and words, atmospheres and grooves, technology and grit. Talk in a bit is an electric, deeply rhythmical and at times melancholic album.
---
All tracks written and performed by Hannah Silva
Julian Sartorius on drums, beats and percussions.
Luca "Xelius" Martegani on Korg MS20, Memory Moog, Doepfer A100 modular, Rhodes mark II, Sintetika Musika Makina custom modular system, Disciple one synthesizer by Riccardo Monti
Zeno Gabaglio on electric five strings cello.
Additional production by Luca "Xelius" Martegani
Recorded and Mixed by Enrico Mangione – La Sauna New Recording Studio, Varese (I)
Mastering: Henning Schmitz (member of Kraftwerk) at X Punkte 1 Studio, Köln (D)
Artwork: Alfio Mazzei
Project curated by Alan Alpenfelt
(P) & (C) Human Kind Records 2018
TOUR DATES 2018:
9 May – Café Oto, London, UK – Record Launch
10 May  – The Albany, Words Music theatre – Canada Water
11 May – Norwich Arts Centre, UK
14th May  24 Kitchen Street, Liverpool
15th May  York, The Basement